Meowning..!!
Feast your eyes ladiesss...! wedding dresses galore..!! i LOVE Elie Saab's wedding dresses..they're sooooo magnifico!! but in real life mmg nak kene smackdown ngan parents kalau pakai dresses camni dgn bdn yg terover fluffy ni kan.. haha.. im no good in photoshop/AI so u guys just imagine lah these dresses 'sopan version' with sleeves.. hehe..
*copy+paste from WeddingInspirasi ;)
ELIE BY ELIE SAAB WEDDING DRESSES 2012 BRIDAL COLLECTION
my FAVS.. suke tgk lace kosong camtu for top..and add 3/4 sleeves yg lacey..just exactly like i want!! mamaaa...
(it's almost like the dress i wanted before
HERE
, only top lain sket..)
love the laceeee...imagine with 3/4 sleeves with buttons... OHHH~~
but not for me thou..i think im out-proportioned and horizontally-challenged..ahem..
my fav..love the small lacey design n small ribbon..
another FAV..imagine wif 3/4 sleeves and some bling2 touches... oh i wanttt..!! :D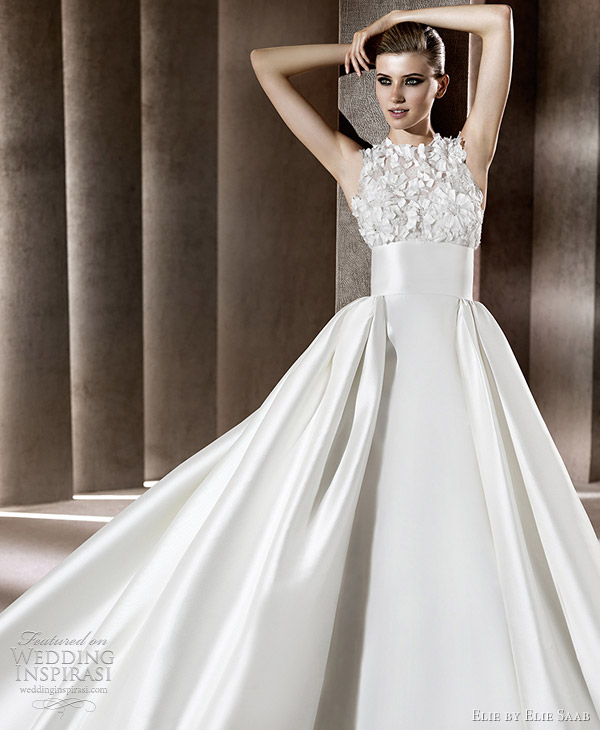 the top bodice part is elegantly done..nice armpits..heheehe ;p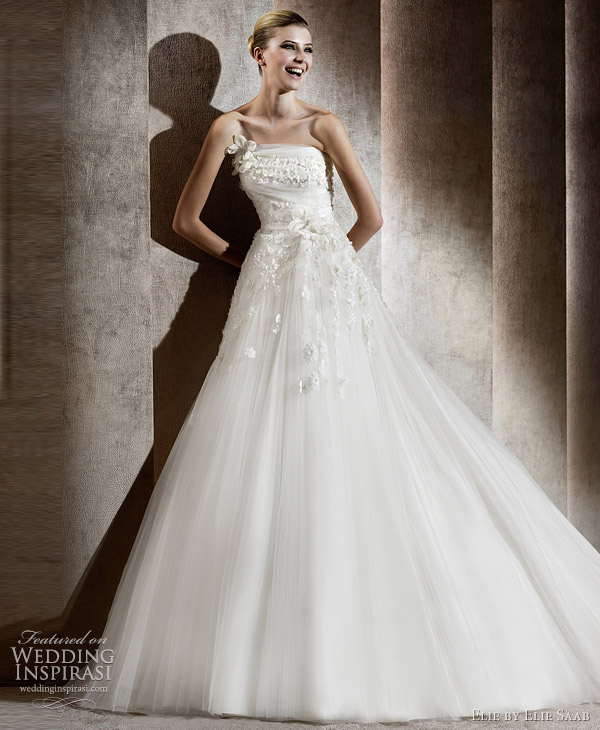 lovely2..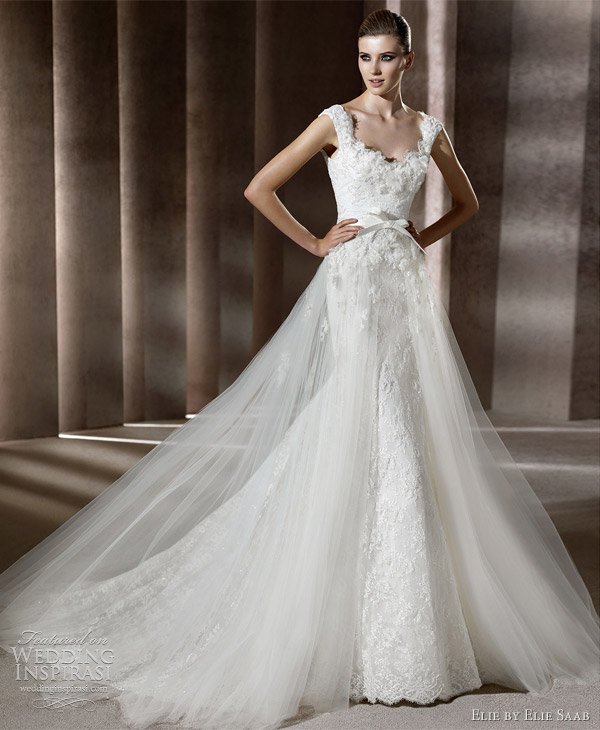 Ardelia cap sleeve sheath gown with sheer overlay skirt.
Very pretty! again, imagine with 3/4 sleeves.. absolutely perfect for wedding reception.. agak2 sesuai tak dress ala2 camni?? i wannnttt....
MANUEL MOTA WEDDING DRESSES 2012
More photos
HERE
, i only put up some of my favs here ;)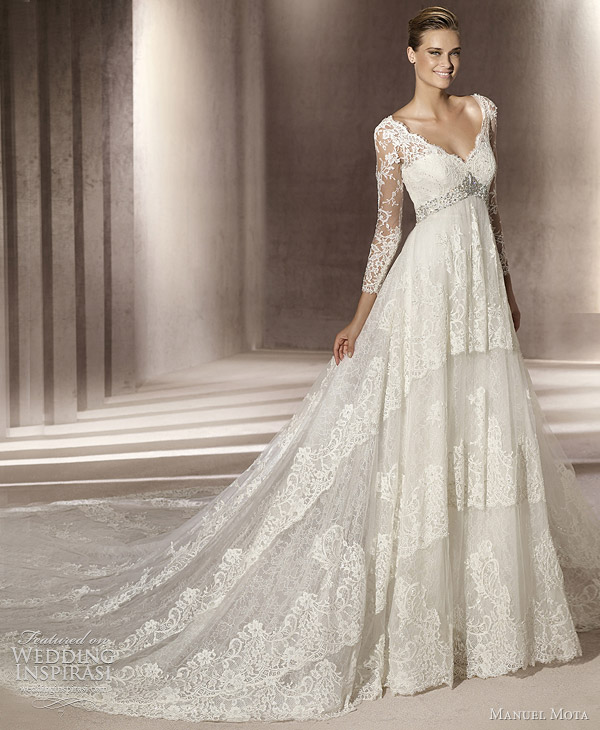 Romantic Eclipse lace wedding dress with 3/4 sleeves. nice tak buat recep dress camni? love the silhouette of the dress and skirt dia.. but will it look like very-de-aunty2 or momsy tak kalau bdn fluffy macam i nie? o.O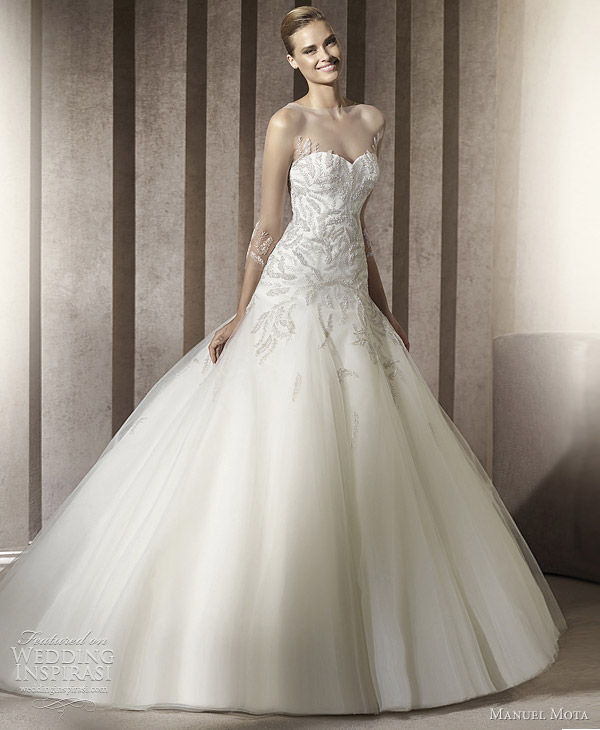 Elena drop waist gown with sweetheart neckline and illusion 3/4 sleeve top.
simply sweet n beautiful..!! i totally HEART this one..lagi sopan kalau part atas tu tambah lagi lace supaya tak sexy sgt.. oh i wish i was tall, slim n slender..this
silhouette mmg sesuai untuk yg tinggi2 n slim becos the skirts 'drops/fluff' bawah hips...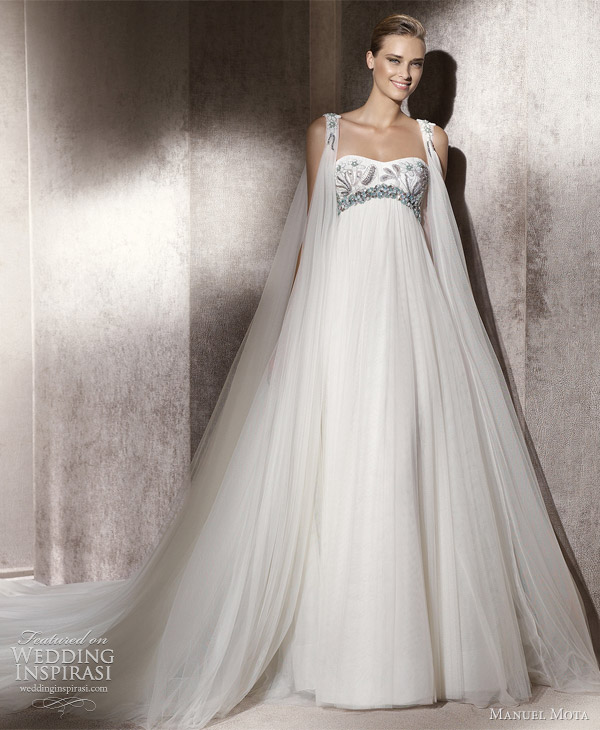 this is really sweet.. flowy2 gitu..people say empire waist suitable for big size brides.. is it true?? so far i tgk mcm lagi membesarkan boobies ade la kot?? or is it just me??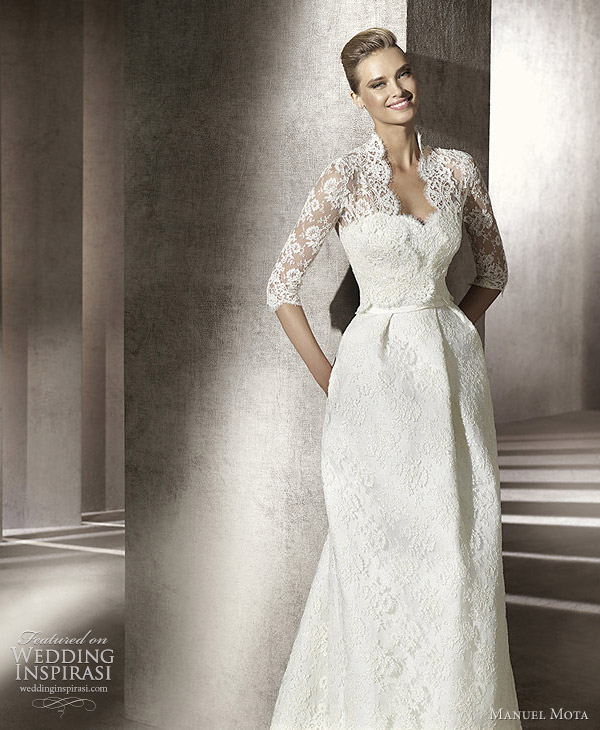 elegant.. Escarlata structured lace gown worn with scalloped edge lace jacket. love the top, hate the bottom.. haha.. i think prettier if it's different kind of material..my 2cents, im not a designer.. haha ;p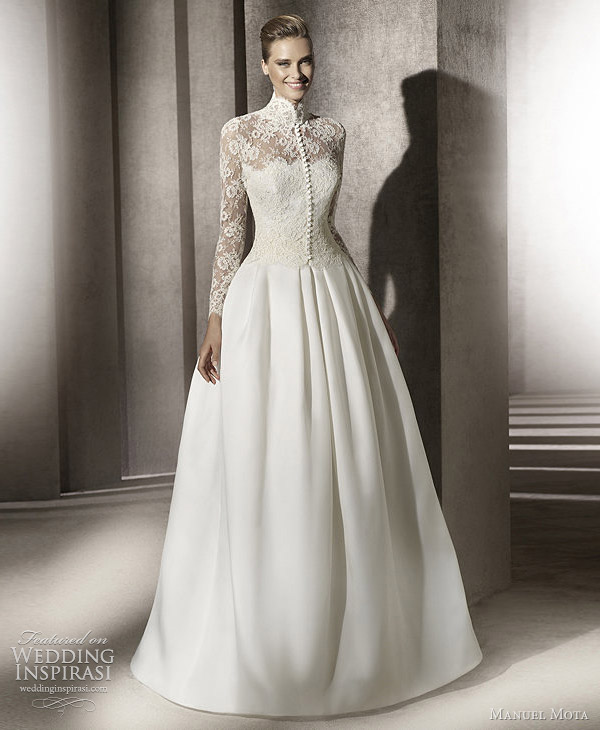 Grace Kelly inspired — long sleeve lace top gown with row of buttons at bodice, Esencia.
on of my favs!! but like i said, tall n slender sesuai la..ops one additional, long neck.. kalau leher pendek xsesuai kot..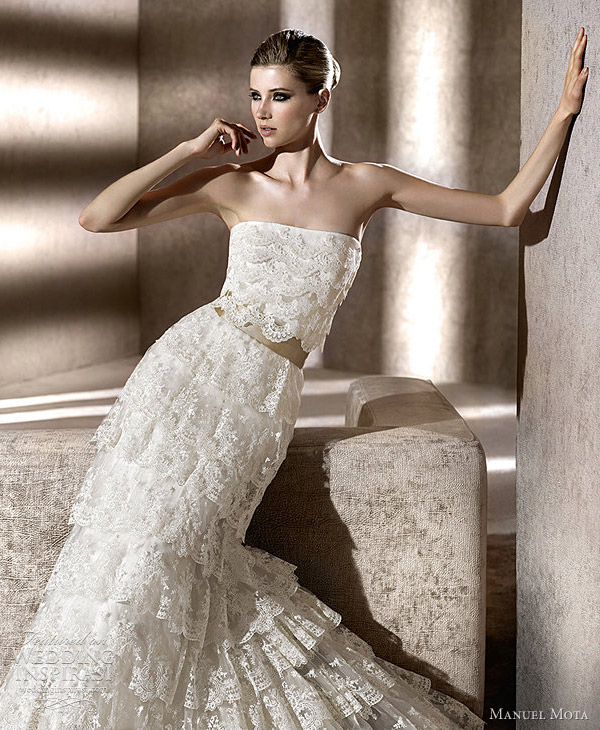 Atalaya tiered lace strapless gown.DREAMY..!!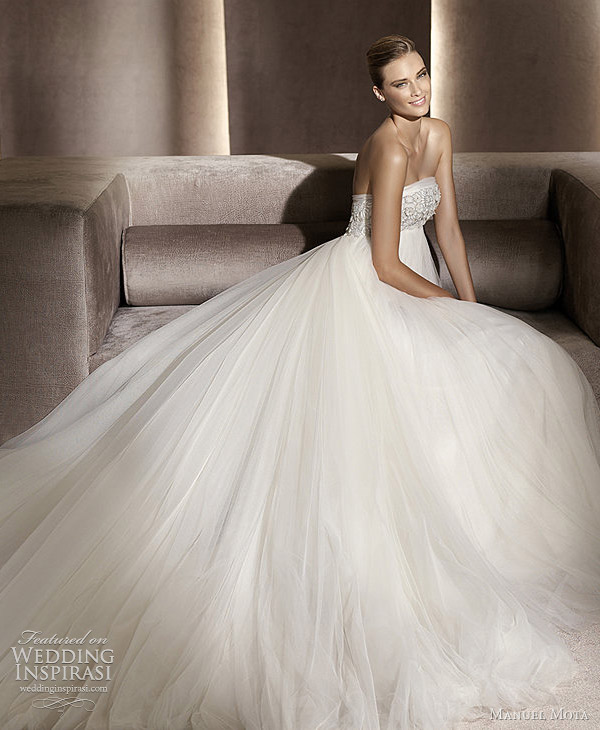 Edith empire waist strapless gown..*nanesh*
baru prasan dis particular model always modeled for wedding dresses for designers... she really sells it, dont chu agree?? ;)
All this gorgeous dresses reminds me.. bila nak gi gi butik lagenda@maju junction? bila nak kurus? bila nak save duit for baju? huwaa... verangan aje x abes2.. T_T
ahhhh so many inspirationsssss...
meowluv~