Hahaha...(eh tetibe gelak?)
Well as usual, i lah org yg paling last nak letak entry wedding celeb2..thanks to my kemalasan n habit suke kumpul all pics sebanyak yg bleh.. hehee. Mule mcm malas je kot nak post about Ayu Raudhah & Zaquan's wedding ni, cos mcm xbyk pics (mcm wedding marion T_T).. pastu bila kat celeb gossip blogs makin byk, baru prasan cantik gak wedding dorang.. so ape lagi..it's review time.. hehehe.. so here we go people, COMPILATION of Ayu Raudhah & Zaquan's wedding.. ;)
so sile lah view sampai idung berdarah..hehee..
*Credit all pics to celeb blogs (beautifulnara, ohbulan, budiey, etc, etc. all photogs (Asmady,Hafiz,picallaso,etc), Mr Oogley (google), Man Kajang,
Rizman Ruzaini, Qudyn, Calvin Thoo, MUA Amy Janz
*UPDATE 26/1 - yeay thanks to shima, i jumpa da HANTARAN PICS..chantekkk!!
*UPDATE 9/2 - MORE UPDATES FOR RECEPTION DURING FESTIVAL PENGANTIN
* SILA SCROLL KE BAWAH YEA.. *
SOLEMNIZATION@NIKAH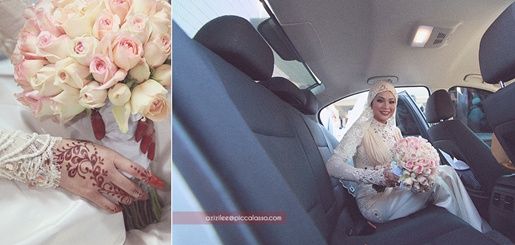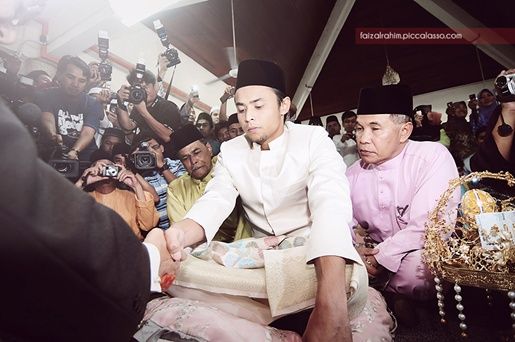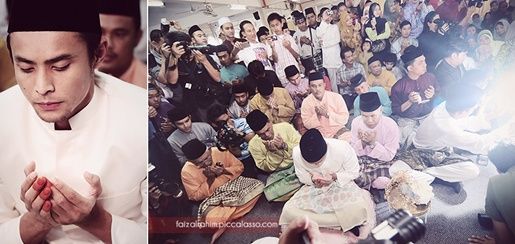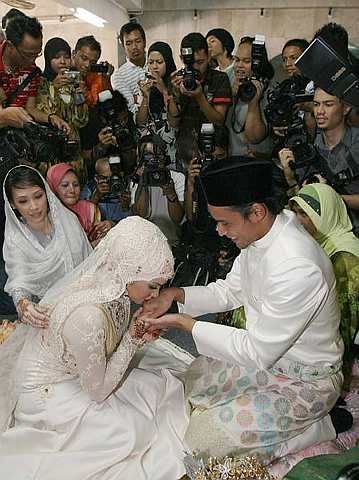 BERINAI
not sure which comes first, dorang wat berinai dulu or after nikah??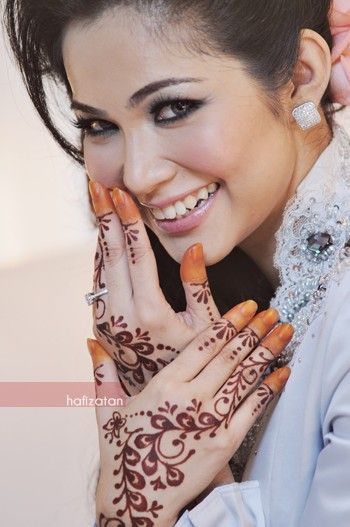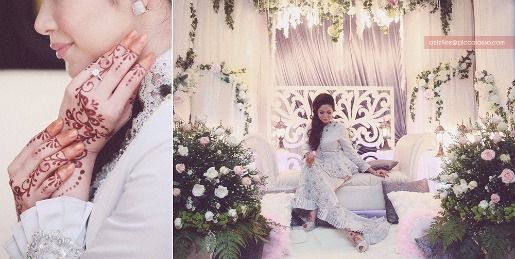 NIKAH,SANDING & RECEPTION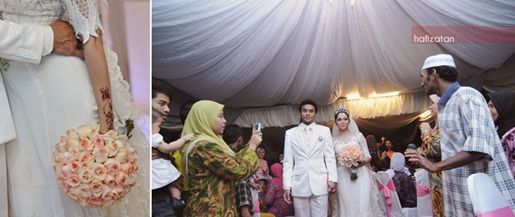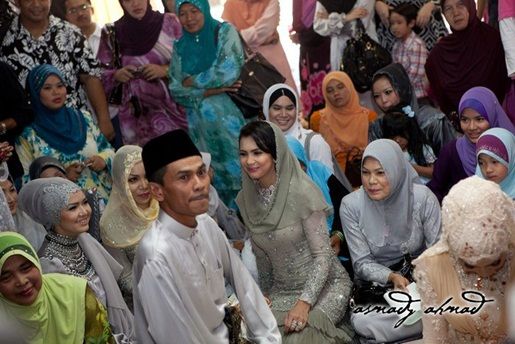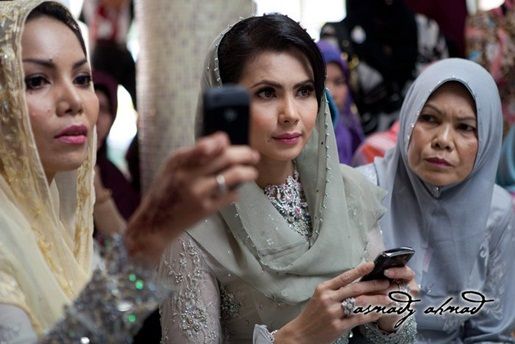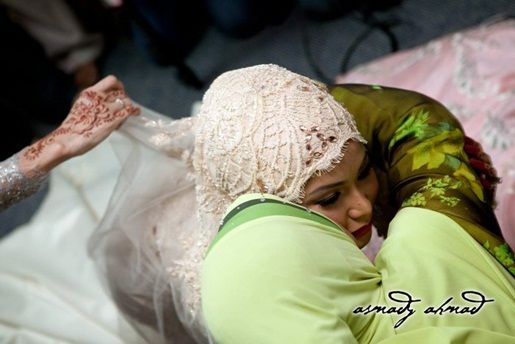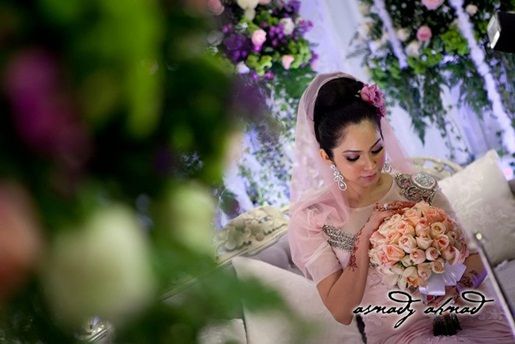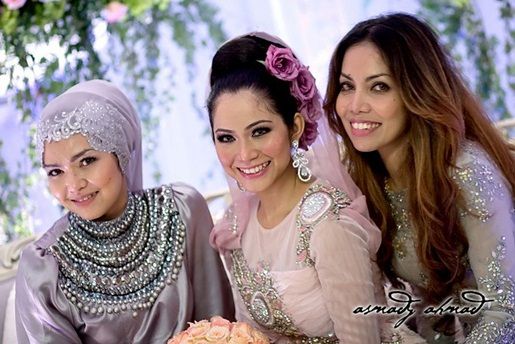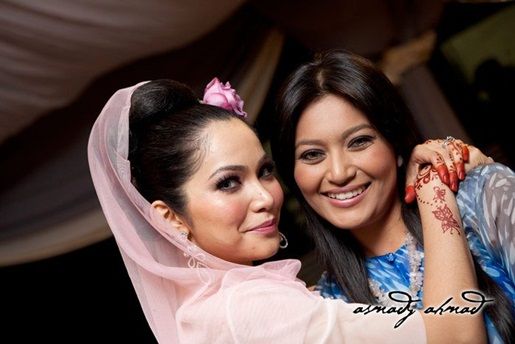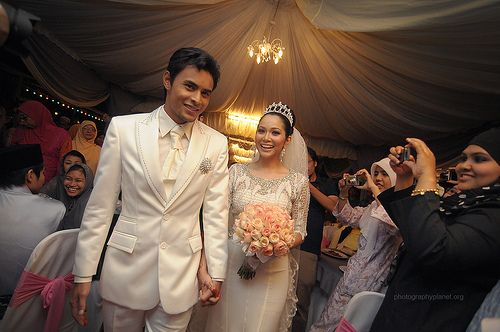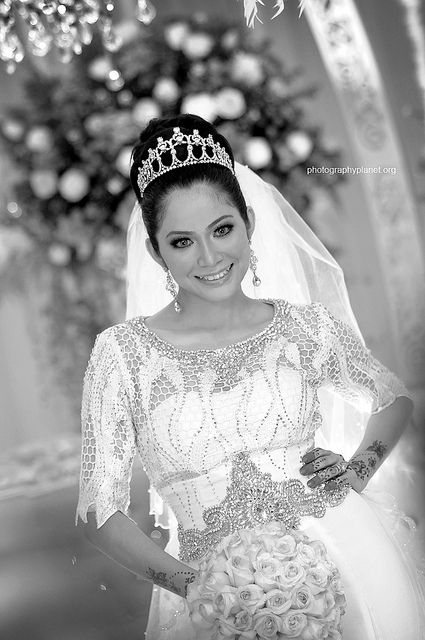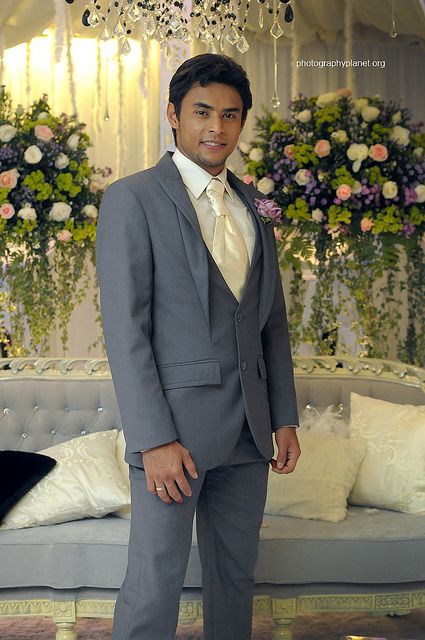 Hmm..chantek gak kan wedding dorang.. although xgrand mcm wedding of d year, but every majlis tu sgt chantek n exclusive.. ala, mcm Elyana's wedding gak.. every details from baju n everything ada.. cuma kechewa xjumpa hantaran pics dorang.. anyone ade??

*UPDATE 26/1 - yeay thanks to shima, i jumpa da HANTARAN PICS..chantekkk!!*
1. Nice selection of colours (white cream)
2. BAJU - ermm..xtau nk komen camne, the baju is seriously nice..but maybe more suitable for reception??? (my point of view le)
3. MAKEUP - love the makeup!! red lips fierce gitu.. ;p
4. TUDUNG - ok, dis part i kureng.. rase mcm xmembantu menyerlahkan beauty n keayuan Ayu.. rasenyer lg sesuai dgn veil or full tudung mcm drama2 dia lakon tu.. Maybe pakai tudung camtu cos xnak cover baju yg chun tu kot...?? oh well~
5. WEDDING CARD - argh ade lace- i sukaaaa! :D
6. BAJU ZAQUAN - first time nmpak org nikah pakai baju melayu suit, smart gak kan?;)
7. HANDBOUQUET - i like it! sweet jugak colour cream+soft pink kan?? (eyh mcm nk tukar dream handbouquet colour je??) hehe ;p
8. HANTARAN - huwaaa chanteknyer...lawa giler bile pakai hantaran set yg gold atau silver kan? xyah le alas2 kan..letak fresh flowers n bunga silver lingkar2, walllaahhh~~~ nanesh tgk.. paling suka kasut pink ituewwww...!! (mizz Amy mesti suka nih..haha ;p)
BERINAI,SANDING & RECEPTION
1. BAJU BERINAI (GREY) - i loveeee the berinai baju..seriously..! kalau buat sanding pun chantek!!
2. INAI - prasan x inai dia simple, n ade corak butterfly...cute kan?? ;)
3. SHOES - ohhh the SHOESSSS.. *faint* sgt chantekk......i want~~
4. MAKEUP - xheavy, nmpak sweet n mcm doll.. i prefer her hair ketepi like dat.. sgt Ayu.. ;)
5. BAJU SANDING (WHITE) - OMG this baju hits me..serious the first pic tu bile tgk..waaa... i love the details yg mcm mermaid-ish trail tu.. it's a full dress, but sexayyyyyy.. ;)
6. BAJU ZAQUAN (WHITE) - im falling in love with white suit.. it makes ur men handsome, macho, gagah, gentleman, etc, etc... *verangannnn* ;p
7. PET MONKEY - alololo cutenyer...cian dia ngantuk tido..to those yg suke pets as wedding photo props, here are some examples..smart! *Udey Ismail*
8. RINGS - wah very-de-blingbling cincin Ayu, dari xsuka bleh jadi suka..haha.. Zaquan's ring pun nice,simple n manly..
9. BAJU RECEP (PINK)- aww how cute is dat baju?? pink.. d design quite different, not so liking it but it's ok.. Ayu rocks the baju dat's important.. ;)
10. BAJU ZAQUAN (GREY)- another favourite suit-grey.. meowsayang nk pakai grey x?? hehe ;p
11. PELAMIN - i like it, but not love it... chantek, but not liking d hanging bulu..hehe.. maybe buat mata org lain sgt chantek, but to me kureng sket..but i puji mmg nice.. lain org, lain taste kan.. ;)
12. BAJU FAMILY - all family members are blessed with good looks..!! jeles nyer..hehe.. i suka kakak yg wife Lan PETPET tu.. serious vogue..!! her baju n tudung sgt chantek.. rozita pun chantek gak as usual.. :)
13. PHOTOGS - great work from photogs..sumer pics chantek2.. :)
So overall, dorang punye wedding can be considered perfect... so far the best for year 2011 nie.. (after Elyana).. hehe.. when it comes to weddings, i suke tgk details2.. ur wedding xperlu grand2 giler ayam pun, yg penting u happy n meriah, n details org akan remember.. i tgk wedding Ayu ni simple jer, but yet elegant... Kudos to all yg involve..all photogs,WP,designers,MUAs,etc,etc.. ;) Yang i tau from celeb blogs yg involved are Rizman Ruzaini, Qudyn, Calvin Thoo, Man Kajang, MUA Amy Janz.. i salute u all...! :D Now waiting for the groom's reception lak, ade sponsor kot? we'll see.. till then, thanks for reading, daaa~
congrats..! ;)
meowluv~
Renee meow
http://reneemeow.blogspot.com
http://reneemeowwedding.blogspot.com
http://reneemeowshop.blogspot.com